The best protection for Android
Bitdefender Mobile Security ensures absolute privacy online and offers you intelligent theft protection for your Android devices.
The internet is a quick and convenient way to pay bills, book holidays and purchase goods and services. However, the increased use of these online services also comes with high risks. Without the appropriate security precautions, personal data can quickly fall into the wrong hands. So what is more important than protecting the data found in our online accounts and smartphones?
Keep your digital life and online activities private at all times and in all circumstances with Bitdefender Mobile Security.
World leader in cyber security!
"Bitdefender Total Security came out on top, impressing above all with very good virus protection and top features."
Bitdefender Total Security | Computerbild – Issue 06/2022 | Test winner
Highlights of Bitdefender Mobile Security:
1 device / 18 months comprehensive protection for Android
Protection
Malware scanner
Find out in detail which threat types you are protected against. So you can be sure that you have chosen the right solution to protect your Android devices.
Need & installation completion check
Scan your Android phone or tablet at any time on demand to ensure there are no problems with your apps. In addition, the antivirus module scans each app as soon as it is installed and immediately informs you of any threats.
Internet protection
Surfing the Internet is not without its dangers, but the Bitdefender Android security solution is always on hand to provide reliable protection. Our anti-phishing system scans every website you visit and warns you if you come across a fraudulent site. In addition to your own online movements, all other traffic is also filtered, so you are protected from all online dangers in real time.
Fraud alert
Proactive protection that detects attacks with dangerous links sent via messaging apps and notifications, and the propagation through sharing
WearON
Ensure mobile security on your smartwatch too with WearON. Have you misplaced your phone? No problem, with WearON on your Android device you can trigger a beep on your smartphone to quickly find it again or get notified if you stray too far from it.
Anti-Theft
Bitdefender Theft Protection allows you to remotely locate or lock your device in case of loss or theft, as well as erase all stored data and send a message to the device.
PC performance
Auto-Pilot
Bitdefender Autopilot acts as a security advisor to provide you with even more comprehensive information about your security situation. Its intelligent features allow it to suggest security measures in line with the requirements of your system and your usage behaviour.
Longer battery life with optimal performance
Bitdefender Mobile Security for Android is designed to provide the best possible protection while being resource efficient. Since most of the computationally intensive processing takes place in the cloud, the resource usage on your devices is negligible, and therefore battery life is not affected.
Fast and resource-saving
Bitdefender Mobile Security for Android is amazingly powerful anti-malware software, but is easy on your smartphone's resources – you won't notice any degradation in performance. On-demand scans are lightning fast and booting takes just a second longer.
Privacy
Bitdefender VPN
With Bitdefender VPN, you never have to worry about your privacy online again. Your online activities are protected by encrypting all traffic. With Bitdefender Mobile Security for Android, you get up to 200 MB of encrypted traffic per day on your Android devices.
App Lock
App Lock Protects your most sensitive apps so no one can tamper with your settings or private data. Bitdefender Mobile Security for Android adds an extra layer of security to your device by letting you protect your apps with a PIN code. When the device is on a trusted Wi-Fi, the Intelligent Unlock feature allows you to directly access the protected apps without having to unlock them.
Account protection
Check whether your online user accounts are affected by a data leak. Given that popular websites and apps are repeatedly affected by data leaks, it's easy to lose track of which of your user accounts are affected. Account Protection notifies you when your data is at risk and lets you react accordingly depending on the status.
Bitdefender Mobile Security – System requirements:

Android 5 or higher, internet connection for activation and updates.
Scope of delivery:
Protection for 1 device| 18 months special edition | They do not contain a data carrier, but only the product key and the link to download the software. The product key must be activated for the first time in Germany, Austria or Switzerland, then Bitdefender works worldwide.
Bitdefender Mobile Security – System requirements:

Android 5 or higher, internet connection for activation and updates.
Comments and reviews
There are no reviews yet. Be the first one to write one.
2.6 out of 5 stars (based on 10003 reviews)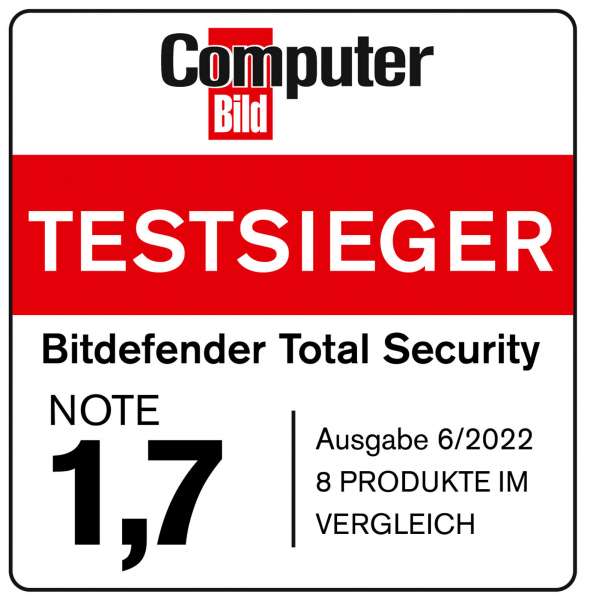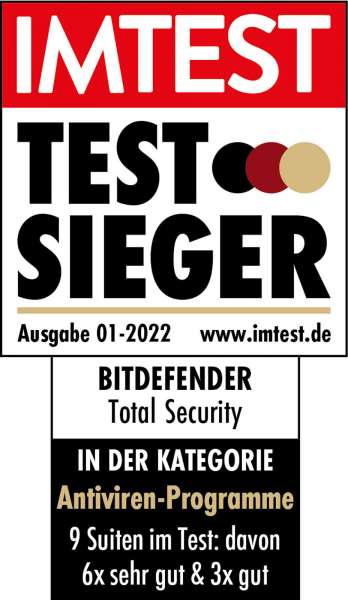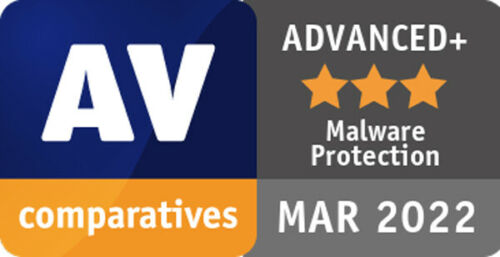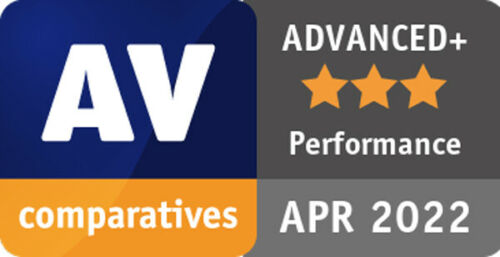 OTHER PRODUCTS IN THIS CATEGORY