The sender of this e-mail is "Saskia Heyne" and the subject is "Bewerbung auf die angebotene Stelle". Attached to this email is a Word document which, when opened, tries to persuade the user to activate macros.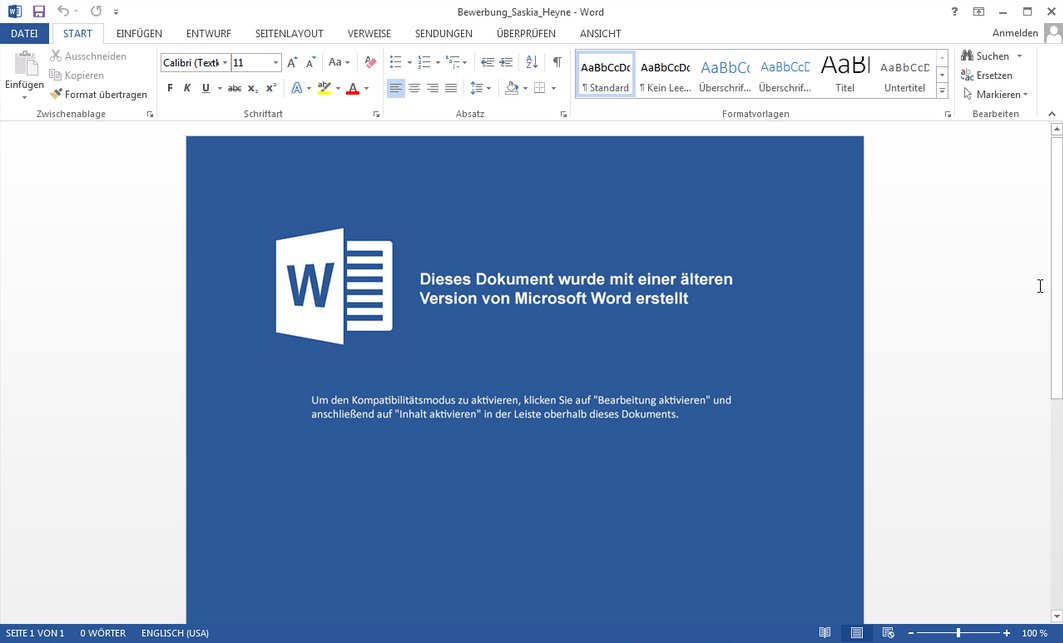 Without this step, the Trojan cannot execute its malicious code.
Only open Word files containing macros if you have obtained them from a 100% trustworthy source.