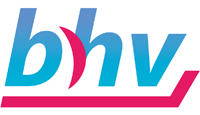 Inspired by excellence and innovation
We offer a wide range of high quality software and
books for your business.
Die bhv Publishing GmbH was founded in 1984 as a specialist book publisher and today specializes in software and IT nonfiction. bhv has also been producing and distributing its own software programs since 1992. Numerous international brands trust in the Europe-wide distribution network of bhv Publishing GmbH, both in retail marketing and online distribution.